Our Teachers
Dedicated to our students and practice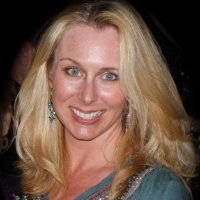 Pilates of Marin Owner / PMA Certified Teacher / Tammra Yamamoto
Tammra began practicing Pilates in 2001 and started teaching in 2005, receiving her Comprehensive Pilates teacher training through Balanced Body University's program at Turning Point Studios in Walnut Creek, CA. In 2014 she completed an additional 116 hours of Classical Pilates training through The Pilates Center of Boulder, CO earning her Master Level Teacher Certification, accredited by the State of Colorado.
Read More
She is Pilates Method Alliance certified and has additional specialties in Movement Medicine through Turning Point Studios with Nora St. John and Prenatal/Postpartum Pilates training through Core Pilates, Sausalito with Brooke Leary.
Continuing education is important and necessary and adds to the breadth of her training yearly with Pilates Elder and Master Teachers. Lolita San Miguel, Mary Bowen, Ron Fletcher, Cara Reeser, Rael Isacowitz, Tom McCook, Elizabeth Larkham and Alicia Ungaro, to mention a few.
Her broad spectrum of training and experience allows her to work with a wide variety of clients. From injured athletes to pregnant or postpartum women to the office worker in need of a strength and movement regimen. She truly believes that movement promotes and maintains health and wellness and Pilates is a great practice to bring physical balance to the body.
A bay area native, when she is not teaching, she enjoys exploring our amazing state and volunteering in her community. Sailing, mountain biking, hiking and skiing are a few of her favorite activities.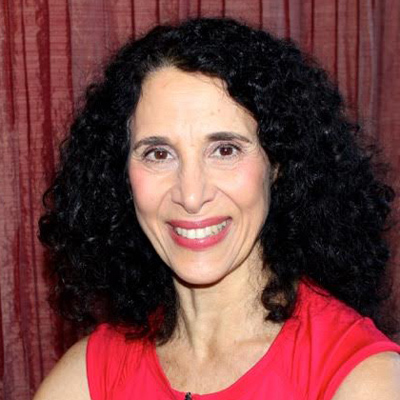 Pamela Khoury
Pamela has over 50 years of movement experience. A native Texan, she started her movement education in dance at the age of five. In junior high, she added competitive swimming and diving while continuing her dance studies in ballet, jazz, and tap. At 15, she became an assistant dance instructor and soon after, taught her own classes and coached dancers for competitions and performances. In college, she studied the performing arts and movement education, earning a B.S. in Physical Education and a minor in Health Education at the University of Texas at Austin. She was recognized as a "triple threat", performing as a dancer, singer, and actress in many school and local dance and theater productions. In addition, she continued private coaching and teaching dance at a professional school.
Read More
After graduation, Pamela moved to New York where her musical talents led her into a professional theater career spanning over 40 years and 25 countries. She has performed in dance companies, Broadway and Off-Broadway musicals, national and international tours, regional productions, television and film. While on tour, she met her husband and moved to the Bay Area to raise her daughter. During this time she taught swimming, water fitness, and dance classes and continued coaching performers. Having used Pilates as a mode of rehabilitation during her dance career in New York, she became interested in teaching Pilates. She received her original certification from Body Kinetics in San Francisco, taught by Master Teacher Carol Appel who was personally trained by Romana Kryzanowska, a protégé of Joseph Pilates. Upon certification, she began working for Carol at the newly opened Mill Valley Health Club & Spa, where she taught for 10 years. During her time there, she assisted Carol with her highly regarded teacher training program, teaching classes and workshops, and mentoring student teachers through apprenticeship. Since 2005, she has been teaching private lessons in her home studio and classes at Pilates of Marin.
Pamela holds two additional Pilates certifications from Power Pilates in New York and BASI Pilates in Southern California. She continues to study Pilates privately and at national conferences where she has had the privilege to learn from the Pilates "elders" and many senior teachers. She is a current member of the Pilates Method Alliance. Pamela is also a GYROTONIC® Level 1 and 2 teacher and a Franklin Method® Educator Level 1. She has been practicing yoga for over 30 years and continues to enjoy swimming, dancing and performing. Her extensive movement and teaching experience enables her to work with students of all ages, abilities, and special considerations such as spinal injuries, scoliosis, osteoporosis, hip replacements, shoulder and knee surgeries, and much more.
Pamela is an advocate of whole body health–the mind-body-spirit connection. She believes movement is a healing discipline and uses classic and adapted Pilates exercises as well as other techniques to bring a balance of strength, flexibility, and control. By teaching her clients to move with awareness of sound body mechanics, she helps them improve their circulation, breathing, joint mobility, muscle strength, and overall wellbeing. While teaching a high level of technique and discipline, her theatrical background creates a fun and inspirational workout which empowers her clients to achieve their goals.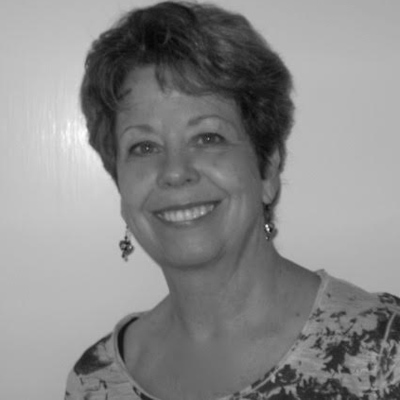 Rita Casey
In 2008, Rita began taking classes at Pilates of Marin. Like many, she was motivated by back pain but not sure Pilates would work for her. Not only did she find that Pilates was a great system that eliminated back pain and tension, it helped her gain strength and flexibility without injury. Inspired by her results with Pilates she decided to become a teacher of The Pilates Method and completed the Polestar Pilates Teacher Training in 2012 and received her Pilates Method Alliance Certification in 2015.
Read More
She enjoys sharing the benefits of Pilates and the ways it provides our bodies safe ways to build strength and alignment which in turn supports our mind/ body communications in balance and coordination.
Rita has a special interest in working with those new to movement (at whatever age) or those disappointed or discouraged by typical exercise programs.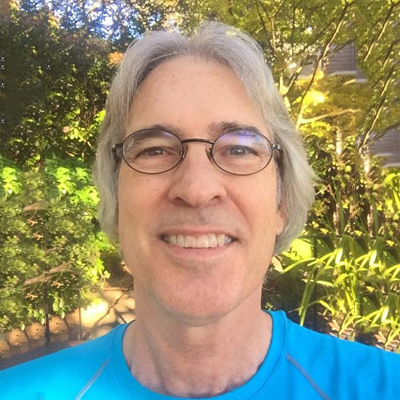 John Krause
John Krause is a movement specialist with 18 years experience teaching the Pilates Method. John is an expert in chronic pain issues and is on a mission to help his clients become pain free and stay that way. His work incorporates functional movement, neuromuscular protocols and structural joint balancing that help uncover to the priority underlying a particular condition. For issues that have been slow to improve he has a large bag of tricks to draw from and is an excellent resource for anyone with painful muscles and joints.
Read More
John is passionate about sharing the Pilates repertoire and was initially drawn to the Method by the precision and variety of the exercises created by Joseph Pilates. John brings a sense of humor and eye for details to his classes. He believes fitness should be fun, informative and inspiring!